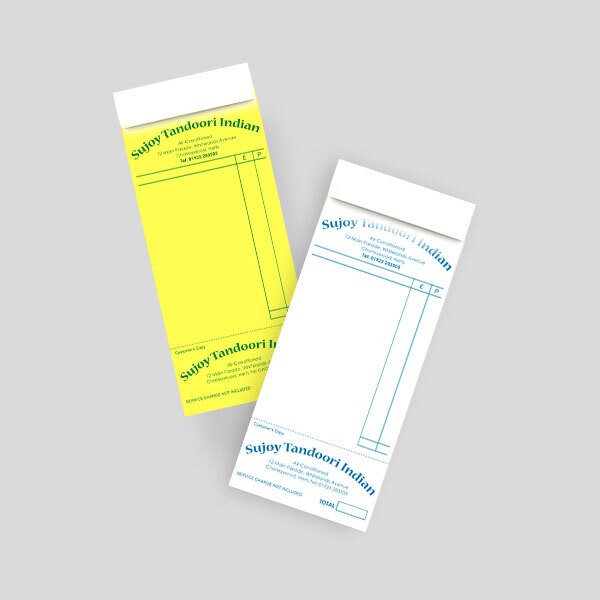 NCR Books
NCR Books of 50 sets. Gluded at left side and stitched. All parts printed.  
All parts perforated and stitched at left. Please allow 15mm at left side for tear out. 
All NCR book printing prices are subject to VAT at current rate & artwork provided in high resolution PDF file.
FREE DELIVERY